Low Carb Paprika Minced Meat Rings
Finally I have another low carb recipe for you. :) And really delicious pepper-minced-meat rings - a slightly different version of the stuffed peppers. For this purpose, the peppers are simply cut into thin rings, filled with minced meat and baked with cheese. Super easy and a great low carb dinner.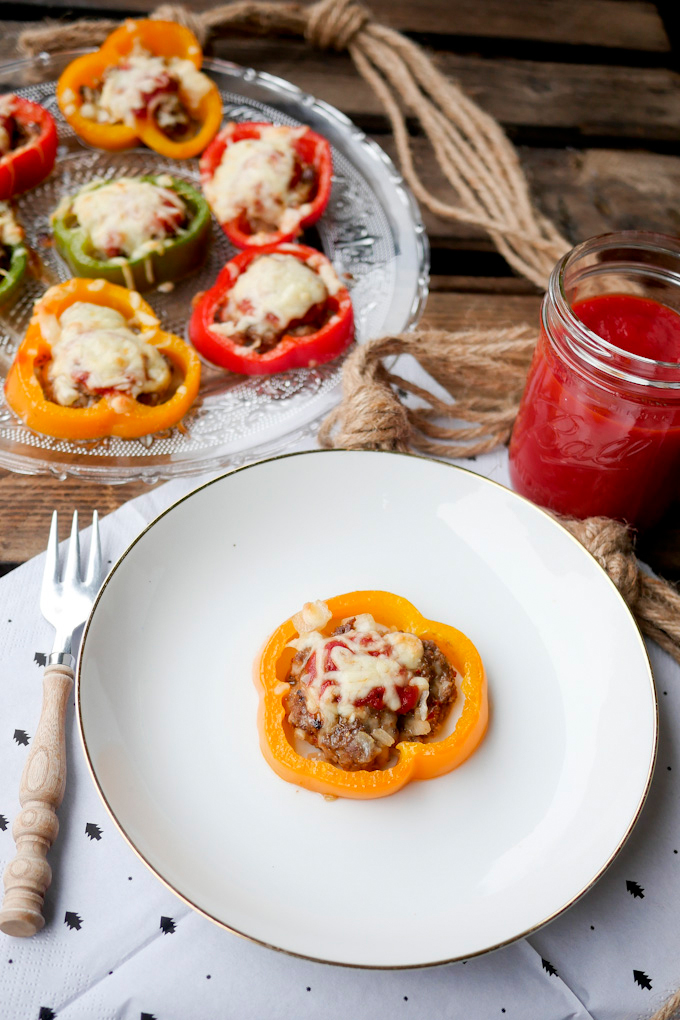 Low Carb in the evening
Do you enjoy low carb in the evenings? So I'm actually trying to put on regular low carb evenings. And with such a delicious meal, it's easy to do without carbohydrates in the evenings. On the contrary! After a noodle-free evening, the stomach is not so full and you fall asleep much better.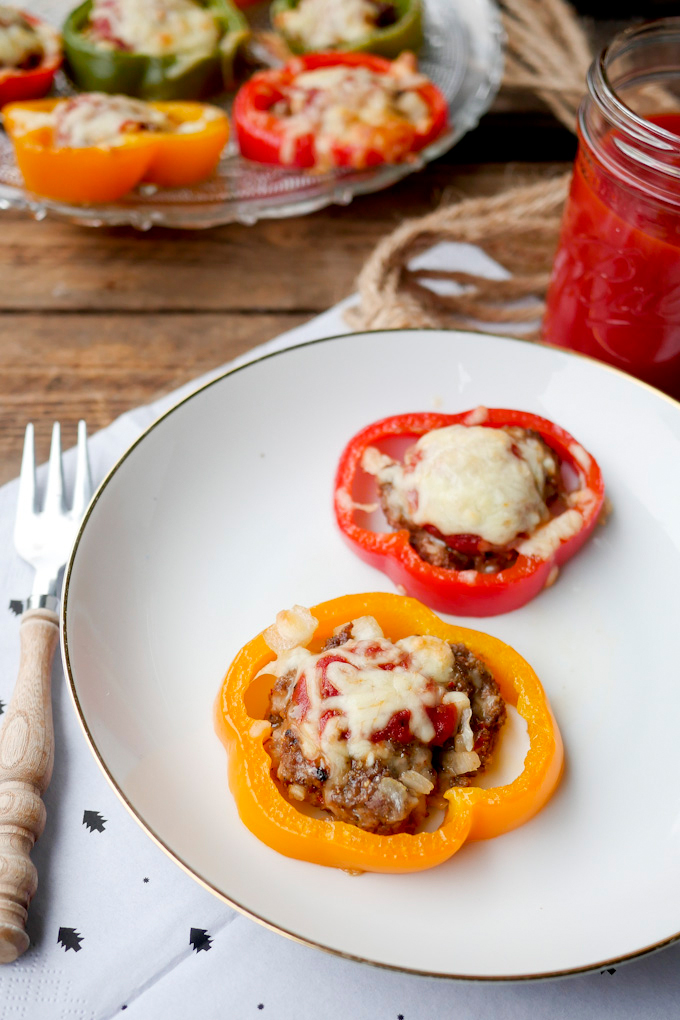 By contrast, at midday I eat quite normally, usually a mixture of protein and carbohydrates. With Tom I have a tight schedule and come on many days always after noon home. Before that, we are in different baby or mum classes. Often I miss the lunch and there is a quick snack on the go. And if I have time to cook at lunchtime, I'll make myself a big salad, baked potatoes or noodles.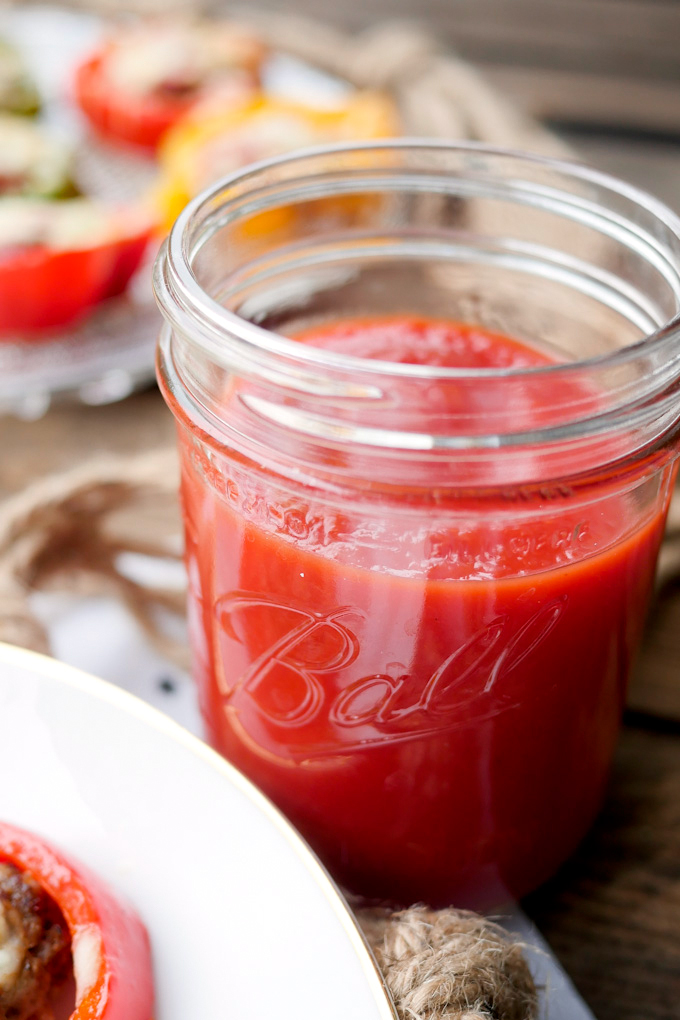 Made easy - Pepper Mince Rings
Low Carb must be quick to implement for me, because I want in the evening when Tom does not sleep for hours standing in the kitchen. So many of you are certainly after a busy day in the office. The pepper-mince rings are just perfect, because the preparation lasts just 15 minutes.Wash the bell peppers, corer them and cut into thick rings.
Mince Mix the onion cubes, garlic, parmesan, salt, pepper and paprika in a bowl and add the minced meat to the paprika rings.
Heat the oil in a frying pan and fry the pepper-mince rings on each side for about 3 minutes.
season the tomato with oregano, salt and pepper.
Put the rings on a tray covered with baking paper and cover with the sliced ​​tomatoes and grated cheese.
In preheated Bake the oven for about 30 minutes.
Are you in the mood for even more low carb? here on the blog or do you prefer balanced recipes?
Let's taste the pepper-mince rings!