Brussels sprouts pan with walnuts
8 SP
Oh like Brussels sprouts taste good! This year I discovered my love for green vegetables. For a long time I was on the brink of Brussels sprouts, but cooked properly, it tastes incredibly delicious. Sprouts are an integral part of my oven-baked recipe. Today he is given a starring role as there is a low carb Brussels sprouts pan with walnuts, pomegranate seeds and bacon .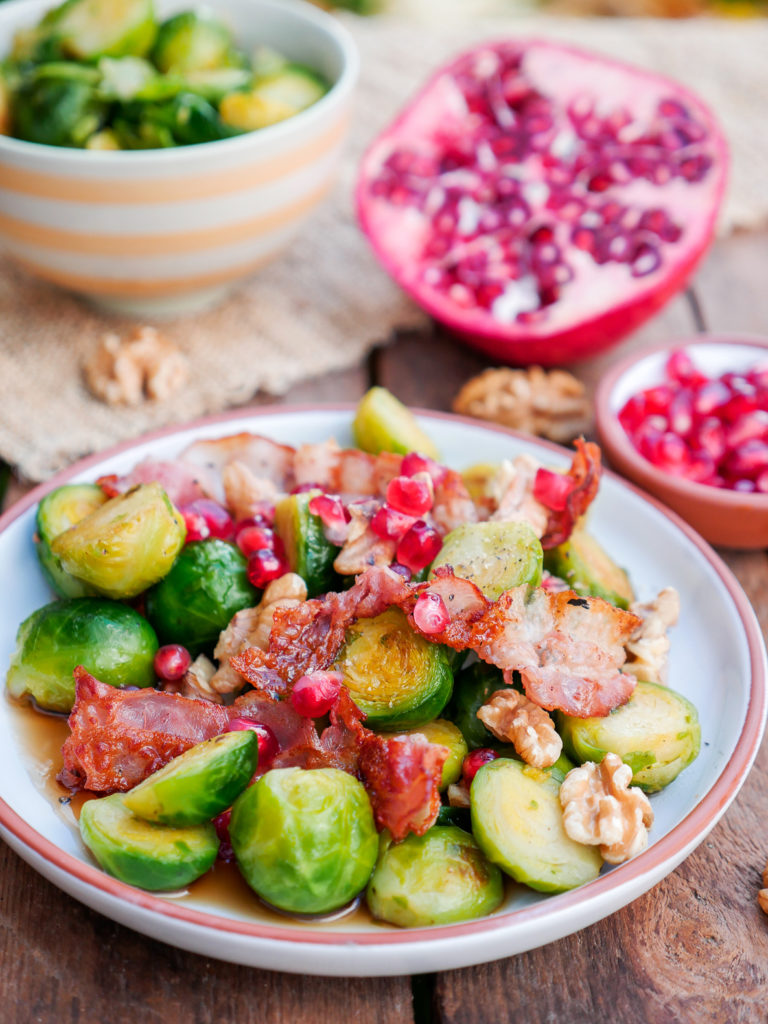 My favorite brussels sprouts recipe
Some love brussels sprouts, others can chase Brussels sprouts. How are you all doing? If you are one of the Brussels spiteful haters, give the healthy cabbage one last chance. Because in combination with sweet maple syrup and pomegranate seeds, it tastes heavenly. Also bacon and walnuts go great with lightly sprouted Brussels sprouts.
I have not been a spicy-tart flavored friend for a long time, but this recipe convinced me. In the meantime, the small, round rose heads are not only really good to me, they are also full of vitamins and protect you from colds in the cold season.
The quick Brussels sprouts pan is prepared in no time, Low Carb and really tasty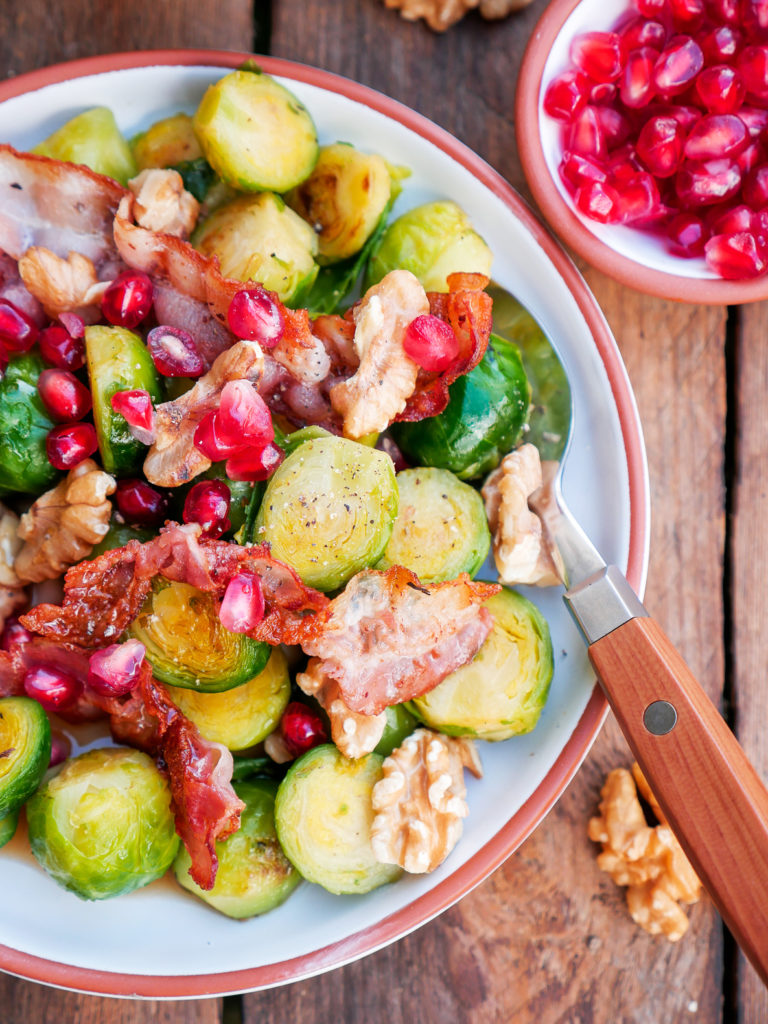 Step by Step to Brussels sprouts pan
The Brussels sprouts pan is quite easy to prepare and a healthy low carb recipe for the after work.
First, you have the Brussels sprouts clean, wa and halve. Then the florets are cooked in salted water.
Meanwhile, you can also roughly crush the walnuts and roast fat in a pan. Then the bacon and then the Brussels sprouts are fried. The whole is then seasoned with salt and pepper and served together with the pomegranate seeds.
The highlight: It tastes particularly good if you drizzled the autumnal vegetable pan with maple syrup.So the cabbage loses its bitterness. Then halve the florets and cook in boiling salted water for 4 minutes, then drain.
Now heat the oil in the pan, fry the bacon and remove.
Roast the Brussels sprouts in the frying fat for 4 minutes. Season with salt and pepper.
The Brussels sprouts Serve with the bacon, walnuts and pomegranate seeds. Sprinkle with maple syrup.
Good to know
8 WW SmartPoints per person
Enjoy it!