Low Carb Zucchini Pasta with Tomato and Pepper
4 SP
Fancy crunchy vegetable noodles? Even if I eat very well during pregnancy, I treat myself more than before. I especially like my daily Snickers ice cream - how could I ever eat without it? :) Also noodles, rice and potatoes may not be missing on my menu. But my beloved Zoodles, vegetable noodles from zucchini, I remain faithful even during pregnancy. I'm just a total zucchini fan!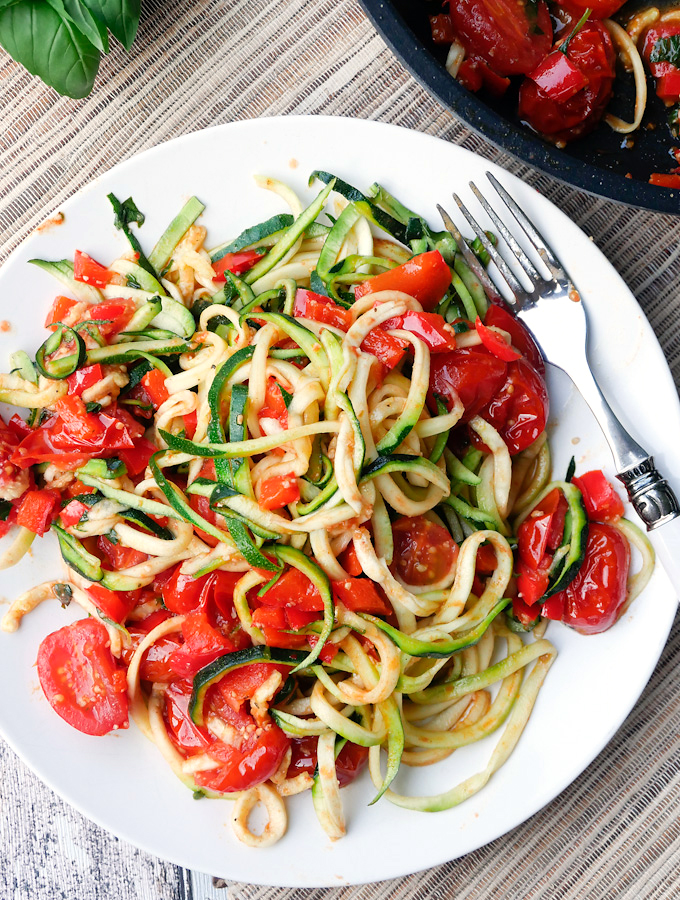 Heat the oil in a pan and add the garlic sauté. Now add the tomatoes and the pepper cubes and reduce the heat. Season with salt, pepper, paprika and basil.
When closed Simmer lid for about 15 minutes, stirring occasionally.
In the Meanwhile, cut the zucchini with the spiral cutter and stir in the zucchini noodles into the sauce.
4 SPVegetables RecipesHealthy Recipes RecipesZucchini Noodles