Acai Smoothie Bowl - the smoothie for spooning
3 SP Contains ads for Natumi
Finally spring is here! I can not believe that I have banished all winter clothes from the wardrobe. Hopefully I was not too early with that, as the fickle April is coming ...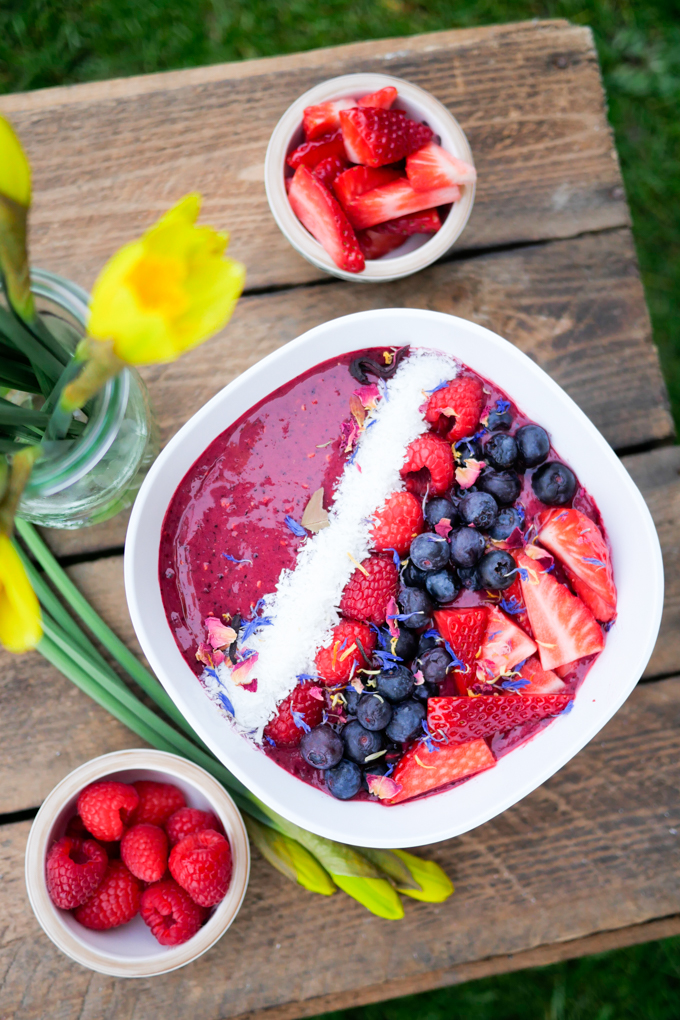 With the first warm rays of sunshine, I also feel like eating healthy, fresh food, like this Acai Smoothie Bowl with lots of delicious berries, almond milk and superfoods. With you too?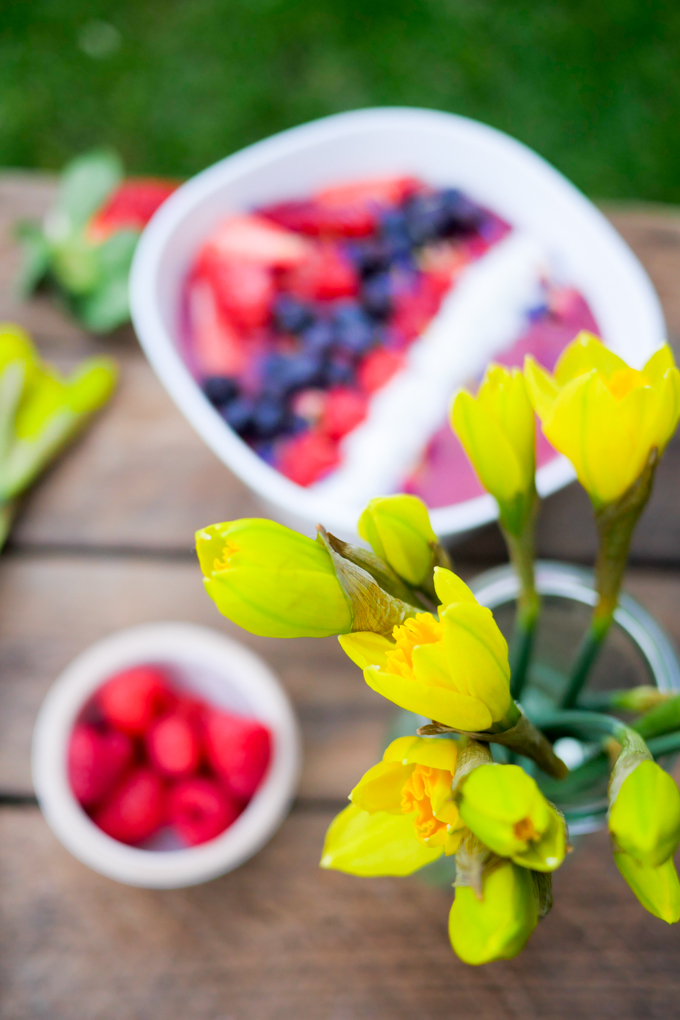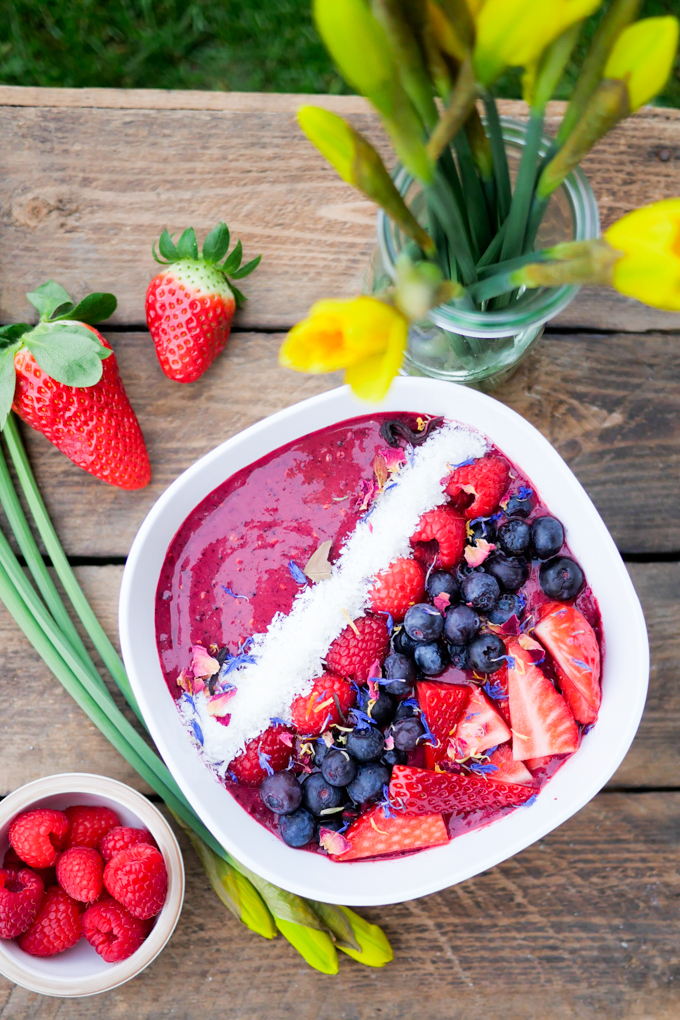 Acai Smoothie Bowl - a bowl of superfoods
The Acai Smoothie Bowl is made with frozen berries and bananas and is reminiscent of delicious berry ice cream when you enjoy it right after preparation. A fruity muesli alternative or a refreshing bowl of superfoods for the afternoon low. A smoothie to spoon - Sooo delicious and prepared in a jiffy.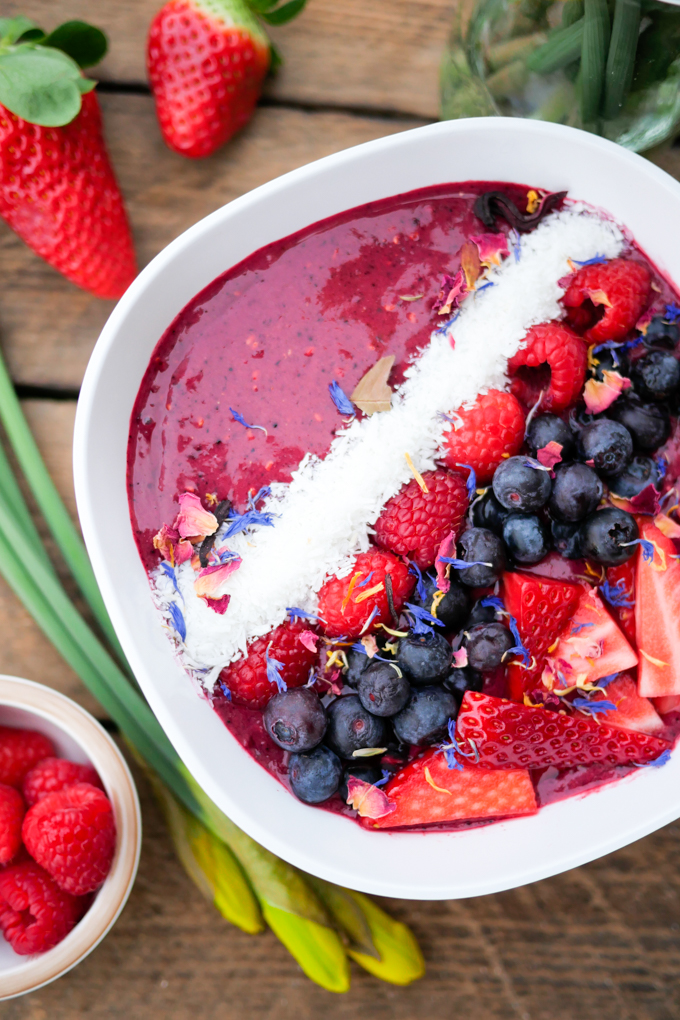 Almond Milk Smoothie Bowl
I used Natumi Spelled Almond Drink for my Acai Smoothie Bowl. The taste is creamy nutty and slightly sweet, so the milk alternative is also very popular with my son.
All milk drinks from Natumi are pure vegetable and free from lactose and milk protein, some are even gluten-free. The cereal based plant drinks can be used for cooking, for smoothies as well as for baking, but of course they also taste really good.Freeze in a freezer bag the day before.
The frozen banana with the berries Add almond milk and acai berry powder to a blender and mix to a creamy mass.> Put the smoothie puree in a bowl and garnish with strawberries, blueberries, raspberries, coconut and edible flowers.
Tip: As a topping you can also use other fresh fruits, nuts, cereals or superfoods.
Good to know
3 Weight Watchers SmartPoints per person ( without coconut mushrooms)
Let's taste the Acai Smoothie Bowl n and enjoy the sunny day today! Tomorrow should the beautiful weather leave us again ...
The complete variety of dairy products from soy, rice, oats, spelled, millet and buckwheat can be found on the Natumi website.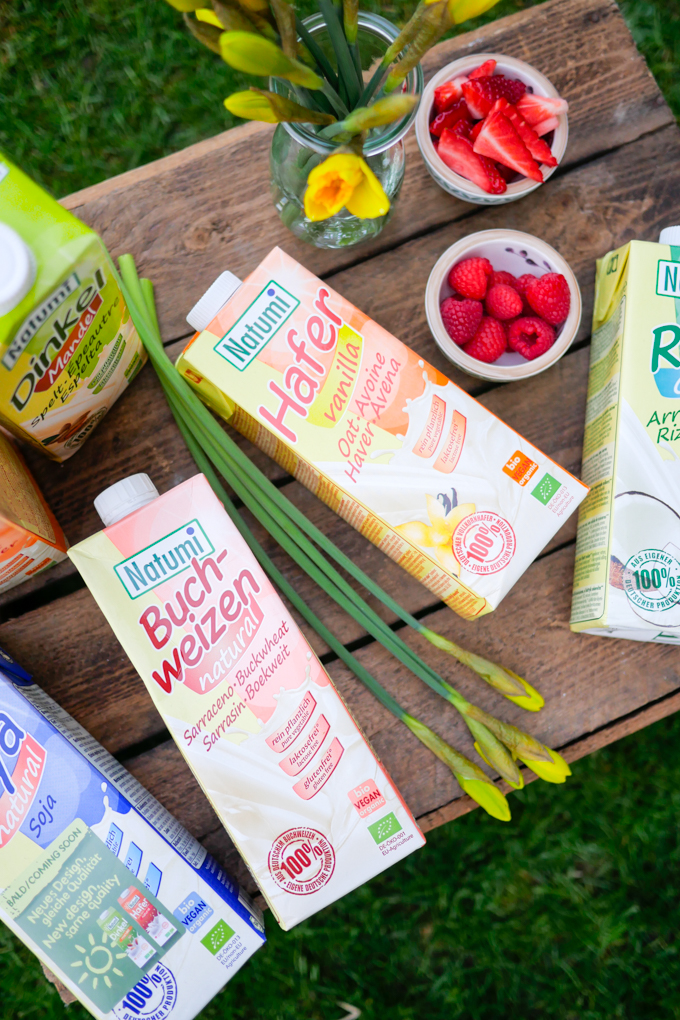 ADVERTISING. THIS CONTRIBUTION HAS ARISED IN COOPERATION WITH NATUMI. MY OPINION TO THE PRODUCTS WAS NOT INFLUENCED. THANK YOU FOR LUCKY COOPERATION.