Low Carb Burger Bowl
Have you ever heard of the healthy low carb food trend
Burger Bowl
? If not, then it will be high time. Because after the smoothie bowls and the Buddha bowls are now the burgers in the bowl. Without bread, but with all the favorite ingredients that must not be missing on any burger. I'm totally in love with the colorful bowls filled with healthy fast food.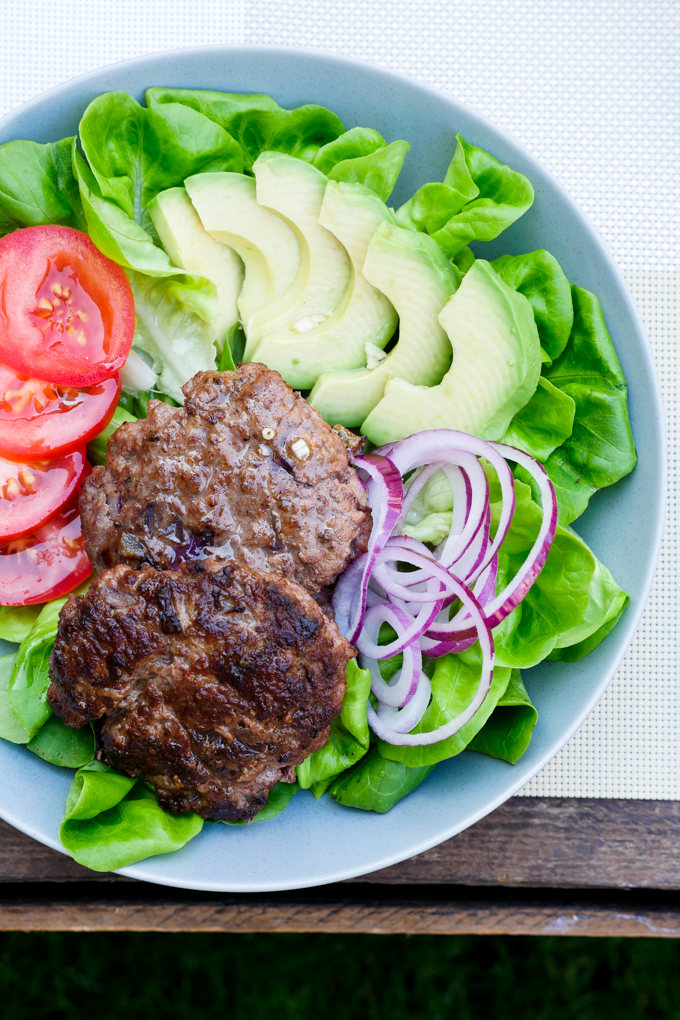 Burger Bowl - the burger in the bowl
In many restaurants, it is already quite normal, next to a chicken burger and a classic cheeseburger to simply order a low carb burger without bread. For all Low Carb Foodies a real milestone and a big fast-food pleasure without remorse! In the US, the burger bowl is on the menu in some burger restaurants as a matter of course. At lunch time, guests can comfortably eat their burger from a bowl.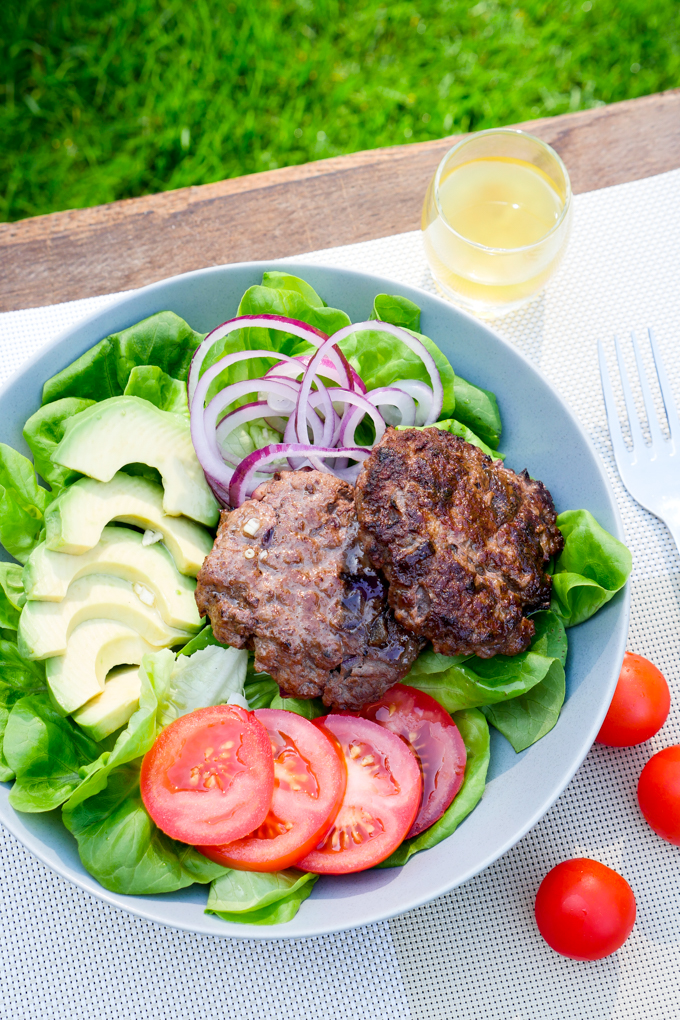 The 1 x 1 of the Burger Bowls
your imagination knows no limits in the new food trend. All your favorite burgers ingredients are easily served in a bowl together with a delicious dressing. With my Burger Bowl I want to show you a super simple and classic version. It consists of green lettuce, tomatoes, avocado, onions, a balsamic dressing and juicy burger patties. A real taste explosion and especially pretty to look at.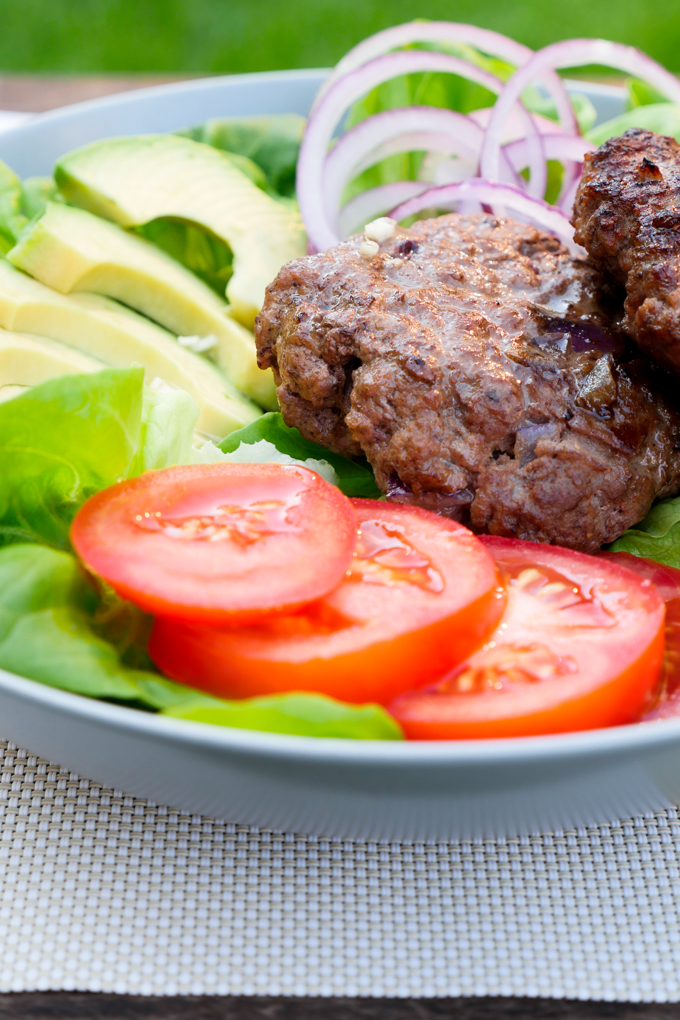 Step by Step to the Burgerbowl
For my Burgerbowl, the burgers are first prepared. For this I mixed onions, minced meat, salt and pepper and made burgers out of the mass. The burgers are then fried in a pan.
Now it's time to prepare the salad. The green salad is served with avocado slices, tomatoes and red onions in a bowl and drizzled with a dressing of balsamic vinegar, olive oil and garlic.Make four burgers out of the mass.
Heat up the olive oil in a pan and burgers from fry each side for about five minutes.
In the meantime, wash the lettuce, the Sliced ​​tomatoes, sliced ​​avocado into strips and red onion.
Mix a dressing with balsamic vinegar, olive oil and the chopped garlic clove.
Salad, Serve burger patties, tomatoes, avocado and onions on two plates and serve with the dressing.
Let Enjoy the wonderful Burger Bowl and have a great week!