Vanilla Porridge - fast family breakfast
10 SP
ads. This post contains affiliate links
I brought you a quick breakfast recipe today, which you can prepare well the night before. The delicious vanilla porridge is the perfect healthy breakfast for the whole family. Tom is just like me crazy about it. And best of all, you only need five minutes time to prepare the healthy One Pot Porridge breakfast. Do you fancy the recipe?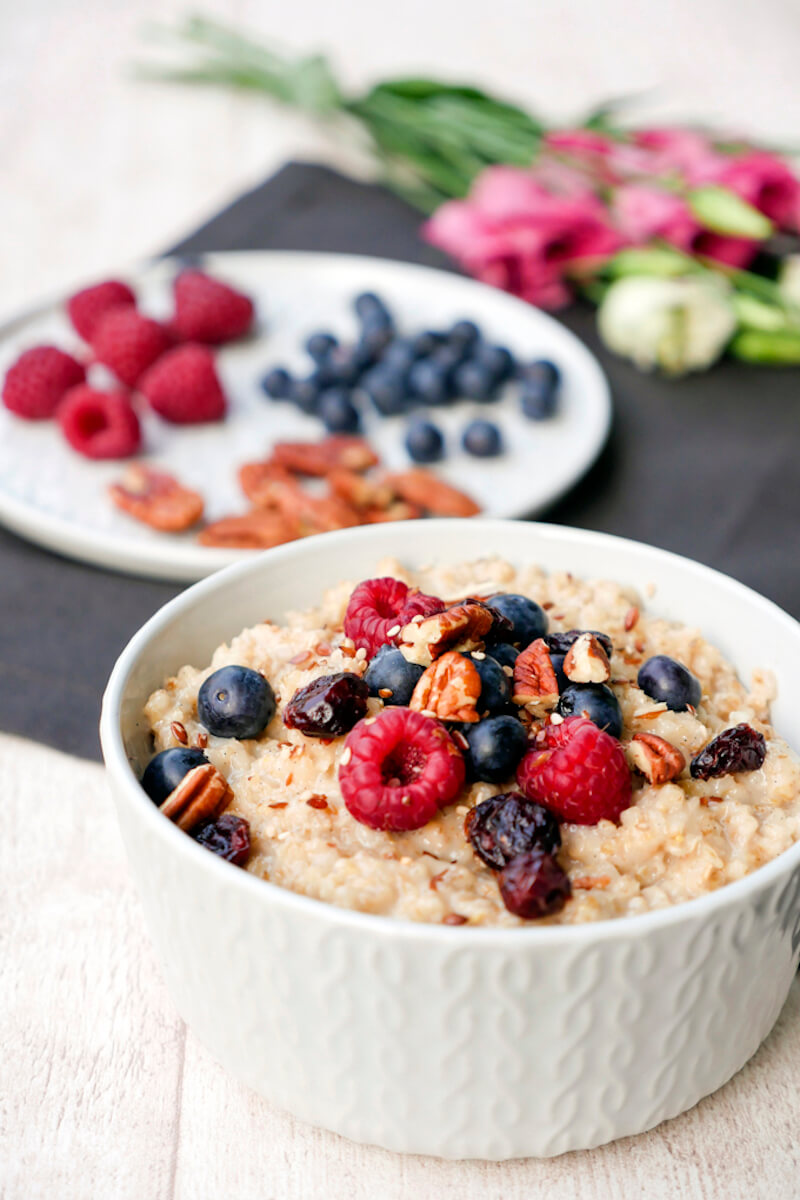 vanilla porridge with only four ingredients
The fast and incredibly delicious breakfast is absolutely suitable for children and ensures a healthy start to the day.
For the vanilla porridge you need next Oatmeal only the milk of your choice, ground vanilla and maple syrup. Four ingredients to keep you happy.
All the ingredients swell together in a coated pot for ten minutes and your quick porridge is done.
If you have to go fast in the morning, then porridge is always my first choice. The healthy breakfast you can also take great with the office and enjoy there with your favorite fruits. It tastes warm and cold and really tasty.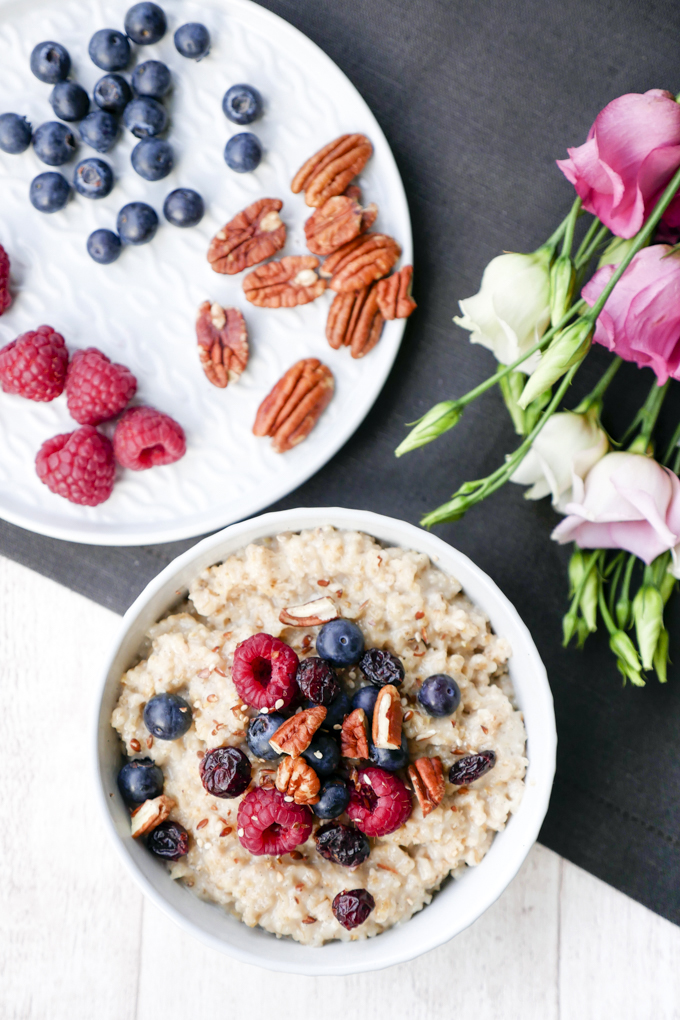 Porridge Toppings
I used blueberries, raspberries, nuts and sesame topping for my porridge breakfast. Your imagination knows no bounds here. Just pick your favorite fruits, nuts or superfoods and garnish the porridge to your liking. Coconut flakes, banana slices and cocoa nibs are sure to taste great too! But it tastes equally delicious:)
More hearty and sweet breakfast recipes for a healthy start to the day can be found in my breakfast category.Natumi Rice Vanilla Drink
1
EL
ground vanilla
2
EL
maple syrup
favorite topping (for example, blueberries, raspberries, nuts, kernels)
Instructions
The oatmeal along with the rice van ille drink, the ground vanilla and the maple syrup in a saucepan and bring to a boil. Let the lid swell for about 10 minutes.
Pour the porridge into 4 bowls and garnish with your favorite topping.
Good to know 10 WW SmartPoints per person if you use low-fat milk
Enjoy the delicious porridge and enjoy your breakfast!
My favorite products for this recipe:
Display
Quote
Rapunzel Bourbon vanilla, ground, pack of 1 (1 x 15g glass) - BIO * Rapunzel - Misc.
data-aawp-product-id = "B01IH2PKN4" data-aawp-product-title = "Natumi Organic Rice Drink Vanilla 2 x 1000 ml">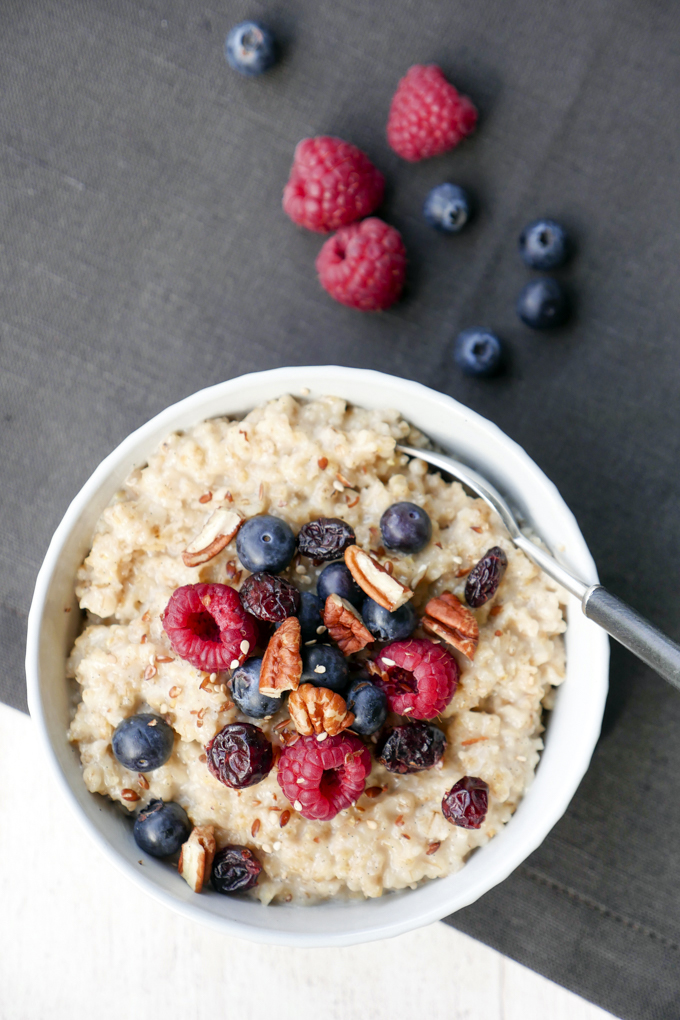 * THIS CONTRIBUTION CONTAINS LINKS TO MY AMAZON PARTNER PROGRAM. LEARN MORE: PRIVACY POLICY