Pasta salad skewers - finger food for the party
3 SP
Skip to the recipe
Have you had your New Year's eve? Food planned? Shortly before the end of the year, I brought you a nice idea for the party buffet today - pasta skewers with tortellini, tomatoes, mozzarella and basil. Super easy to make, really tasty and very changeable.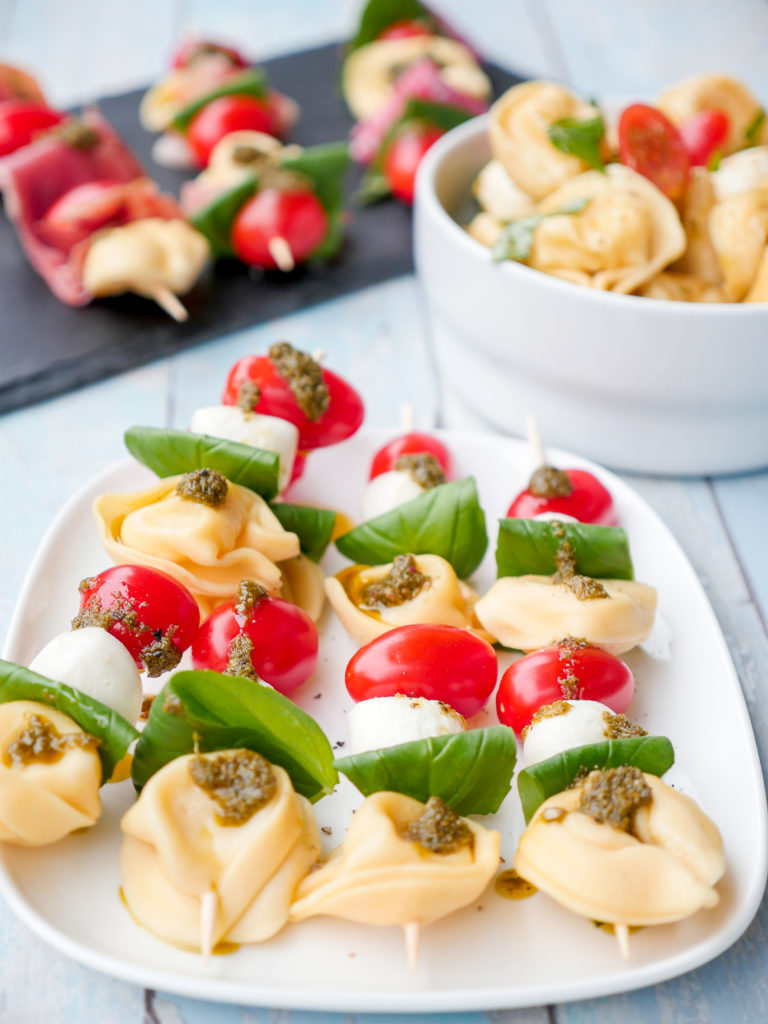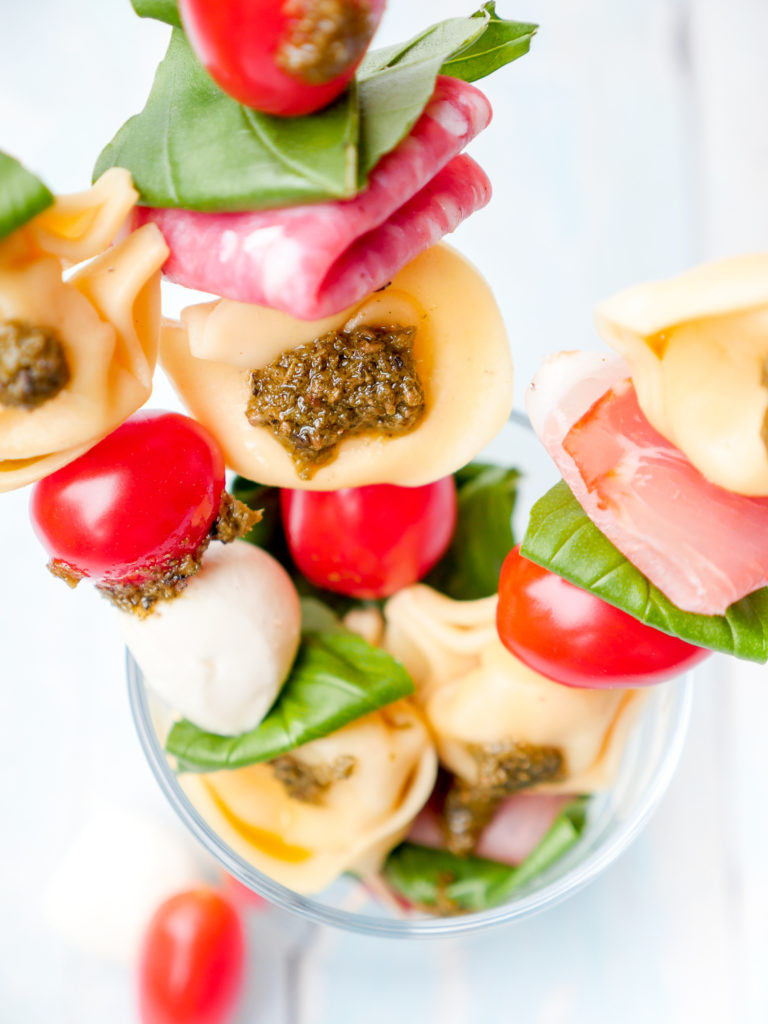 Simple party recipes
The best thing about any party is always the buffet, right? I love to sample the many delicious salads, dips and snacks. My absolute highlight at every party is still the spinach and salmon roll, but I also like these colorful pasta skewers. Above all, they are prepared in no time, if you spontaneously looking for a quick idea to take away. The colorful skewers are also a real hit with children.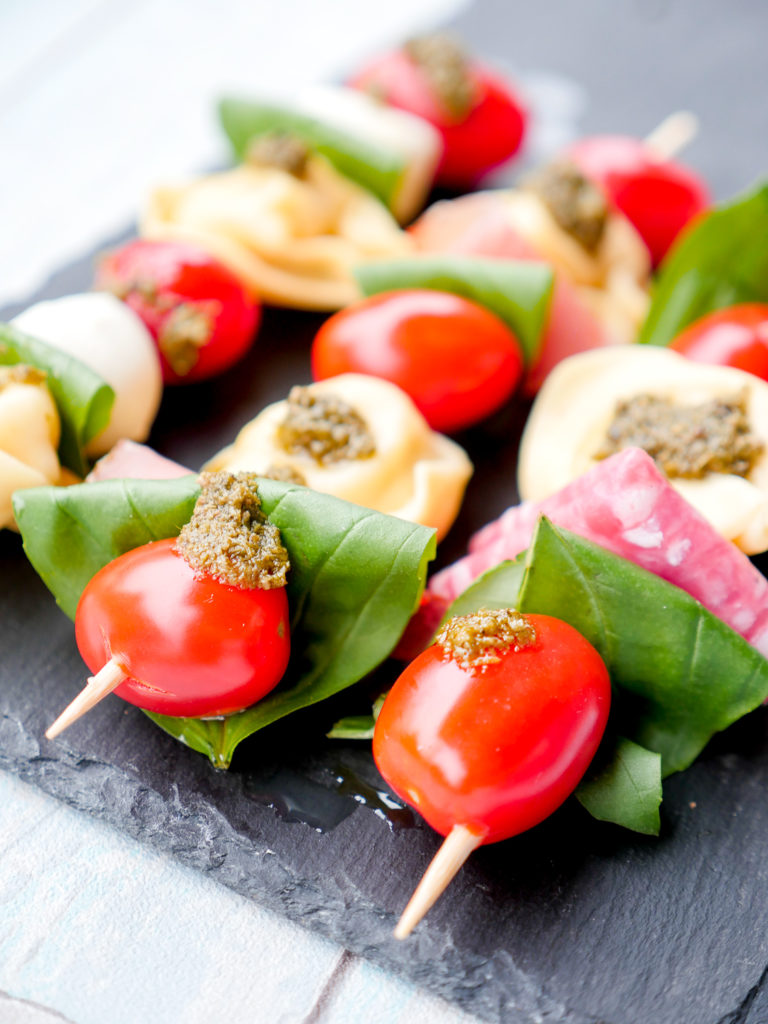 Pasta salad skewers with tomatoes and mozzarella
The fast skewers are quick It can be combined with a wide variety of ingredients to suit your mood.
For my favorite variant, you only need a handful of ingredients: tortellini from the refrigerated counter, tomatoes, mozzarella , Basil and green pesto. But also ham and salami go well with the salad skewers.
First, the tortellini are cooked according to the instructions on the package. In the meantime, you can then provide all the ingredients for the fast party finger food. And last but not least, all you have to do is stick your favorite ingredients on skewers and drizzle them with green pesto.However, I make sure that Olive Oil and Pine Nuts are used as a pesto base and not, as with some products, sunflower oil and cashew kernels .Let the pasta salad on the spit, have a fantastic New Year's Eve party and come to the new year healthy ♥