Fruity cupcakes with raspberries
I have to admit that I do not have the biggest baking talent in me. But practice makes perfect, so I once again got my cupcakes out of the cupboard and swung the whisk. It scary fruity cupcakes come out with lots of fresh berries and mascarpone that my neighbors have literally torn from my hand:)
Recently, Michelle from sugar-stories.com asked me if I would like her test new book Sugar Stories Part Two and give away a copy to my readers. Yeah, I want to! Of course!
Michelle is a blogger and has also completely designed, texted and released her second baking book. Very admirable! The fact that Michelle is a designer is immediately apparent from the beautiful photos in the book. Each recipe has been perfectly presented with great attention to detail.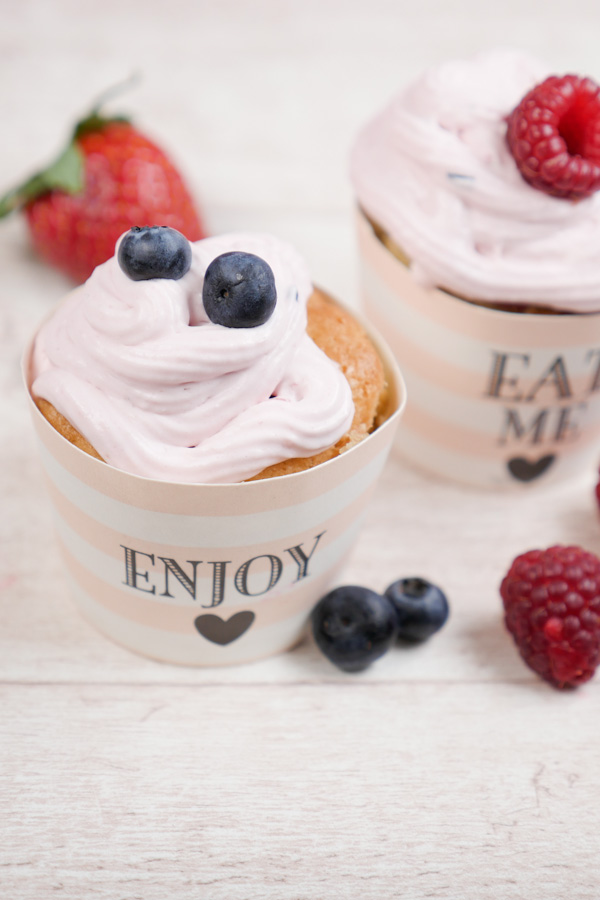 /p>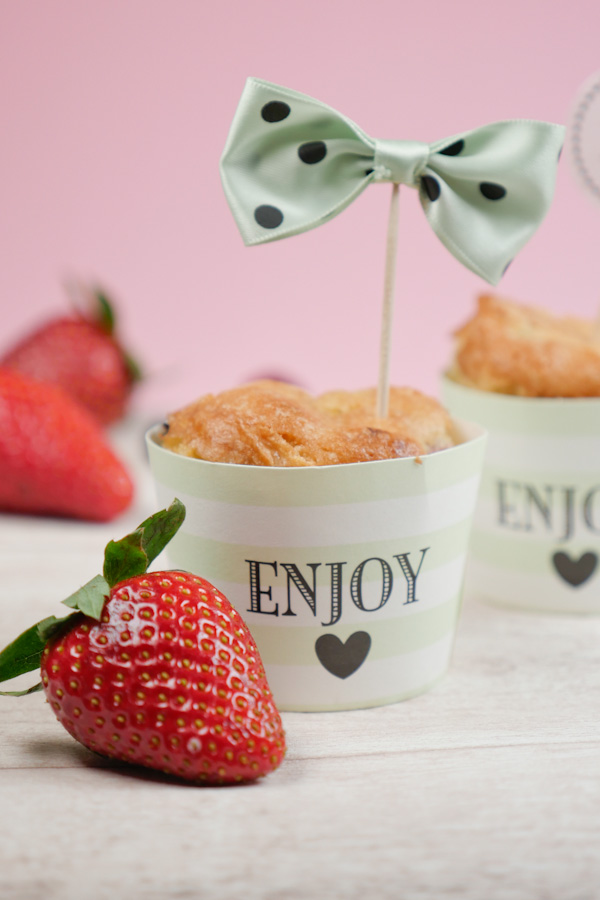 I especially like the many simple recipes in the book, which do not overwhelm even a baking starter like me. But even real baking pros get their money's worth.
Since I'm a big fan of fruity cupcakes, I immediately fell in love with the Verry Berry Cupcakes
The cupcakes have tasted sooo good, dear Michelle! Even though mine have not become as pretty as yours. But I keep practicing.Raspberries, blueberries and strawberries
200
g
cream

100

g

Powdered sugar

125

g

Mascarpone

Instructions
Preheat the oven to 180 degrees v>

Fill a muffin tray with trays.

bring the butter to room temperature and beat it with sugar and salt until creamy.

adding eggs while stirring

Put the flour and baking powder over it and mix well.

Fold in about 200g of the berries.

Fill the dough into the molds and cook for about 15 minutes bake.

Beat the cream with the powdered sugar.

mascarpone creamy and fold in the cream.

Puree the remaining berries and strain through a sieve into the cream mixture.

Fill the mass into a piping bag and sprinkle on the well-cooled little cakes.

Good to know

I used raspberries for the topping, strawberries and blueberries for the dough.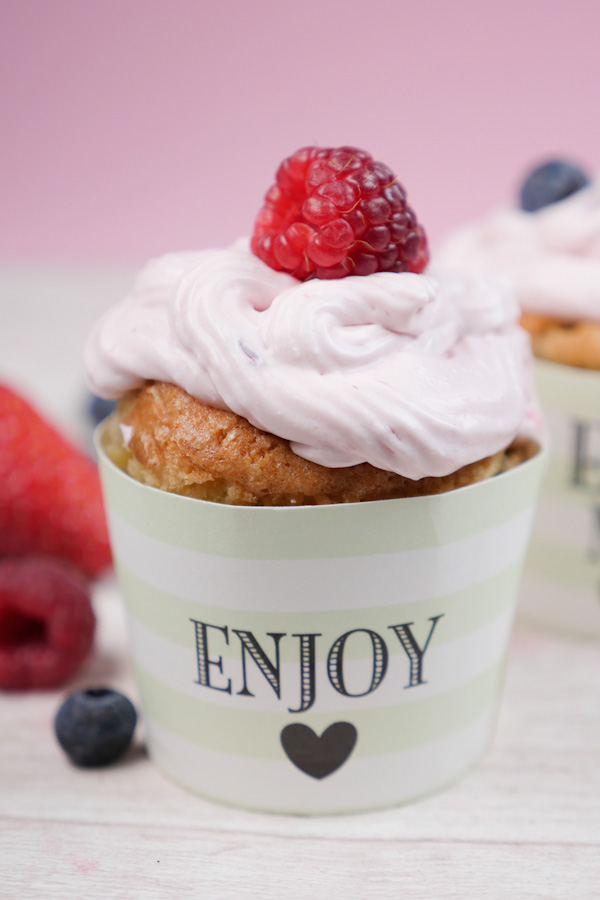 Sugar Stories Part Two is really the perfect book for all the baking enthusiasts among you. From Cupcakes & Muffins to Pies, Cakes & Ice, your sweet taste buds will be pampered here.
One of you can win a signed copy Sugar Stories Part Two today.April 2015 in a comment under this post, why you would like to win Michelle's book Sugar Stories Part Two . The lucky winner will be selected by lot and notified by e-mail. Please remember your e-mail address;) Participation over 16 years, the profit will not be paid in cash.
I keep my fingers crossed and wish you a hopefully sunny Easter weekend!
09.04.2015
The lot has decided and won Jasmin. Congratulations and enjoy the wonderful baking book!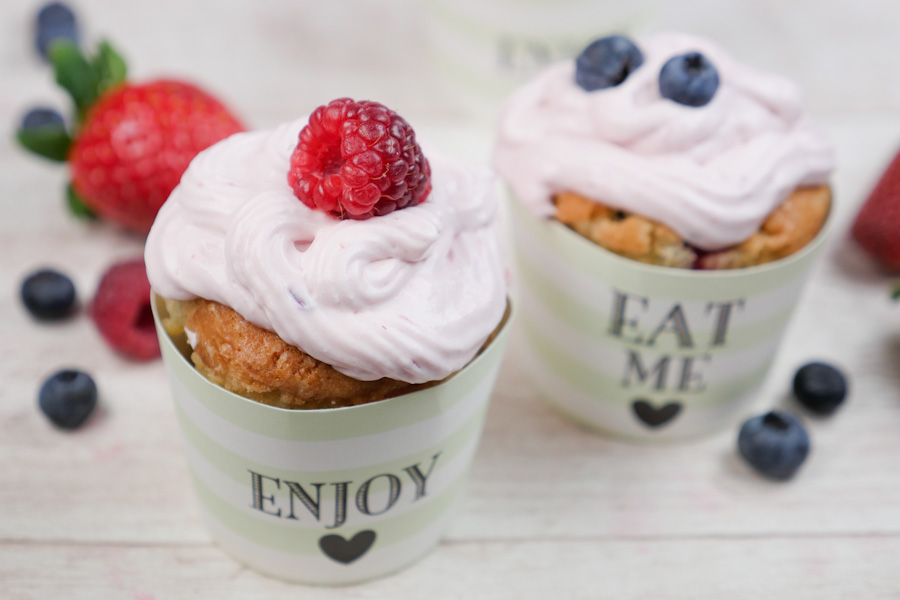 Here you can order Sugar Stories Part Two .