Fast low carb muffins with blueberries
5 SP Advertising. This post contains affiliate links
I finally made it through my cookbooks again! I love cookbooks, but currently I rarely read. Blog, child and household are really pretty time-wasters :) But I just had to try this recipe. From the book Low Carb Type Appropriate I baked for you fast low carb muffins with blueberries. I really do not get any faster and I'm really thrilled.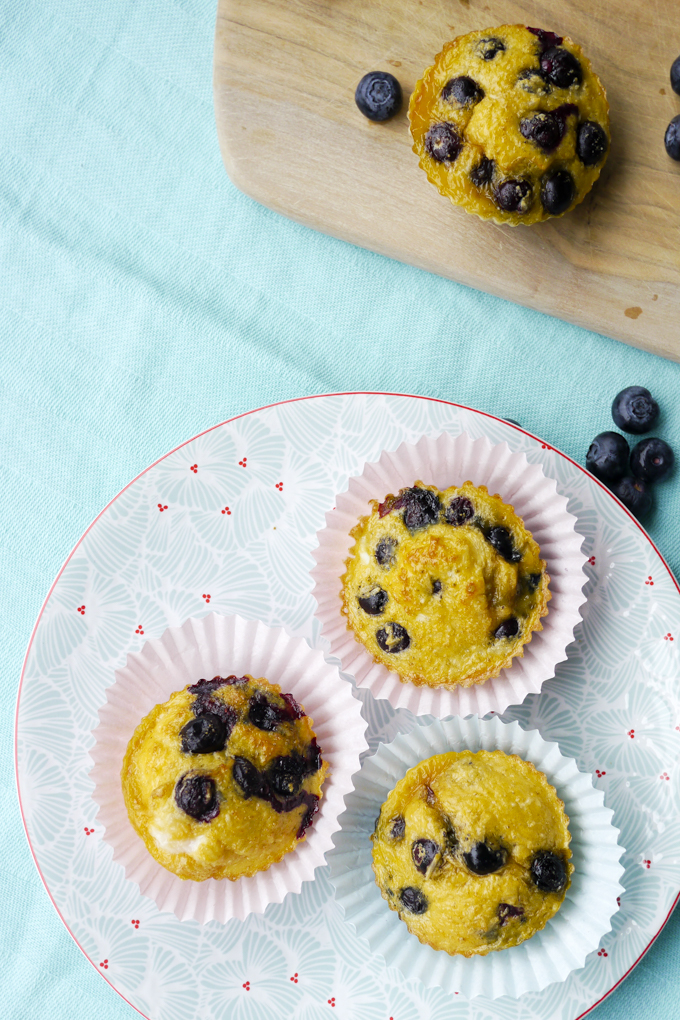 Fast Low Carb Muffins
For the Muffin recipe you only need 5 ingredients and 5 minutes preparation time. Well, if that is not fast turbo, I do not know! You need coconut flour, grated coconut, baking soda, eggs and blueberries for quick low carb muffins. In fact, I always have all the ingredients for this simple recipe in the house. Also blueberries, which are among my favorite fruits. However, with some ground vanilla, the muffins will taste even better!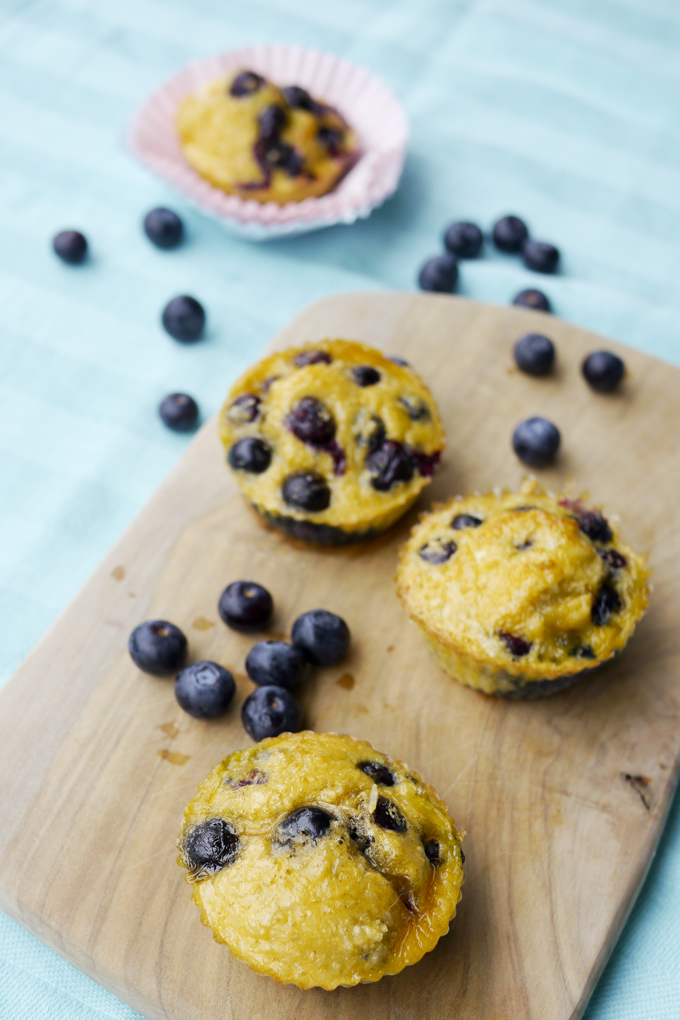 Low Carb Type Appropriate by Marina Lommel
The Low Carb cookbook by nutritionist Marina Lommel (founder of the Foodpunk platform) is based on a Modular principle and coordinated meals for breakfast, lunch, dinner and snacks.
The type test in the book evaluates age, BMI, desired intake, and various everyday and physical issues. At the end you get a recommendation on which nutritional phase you should start with the challenge.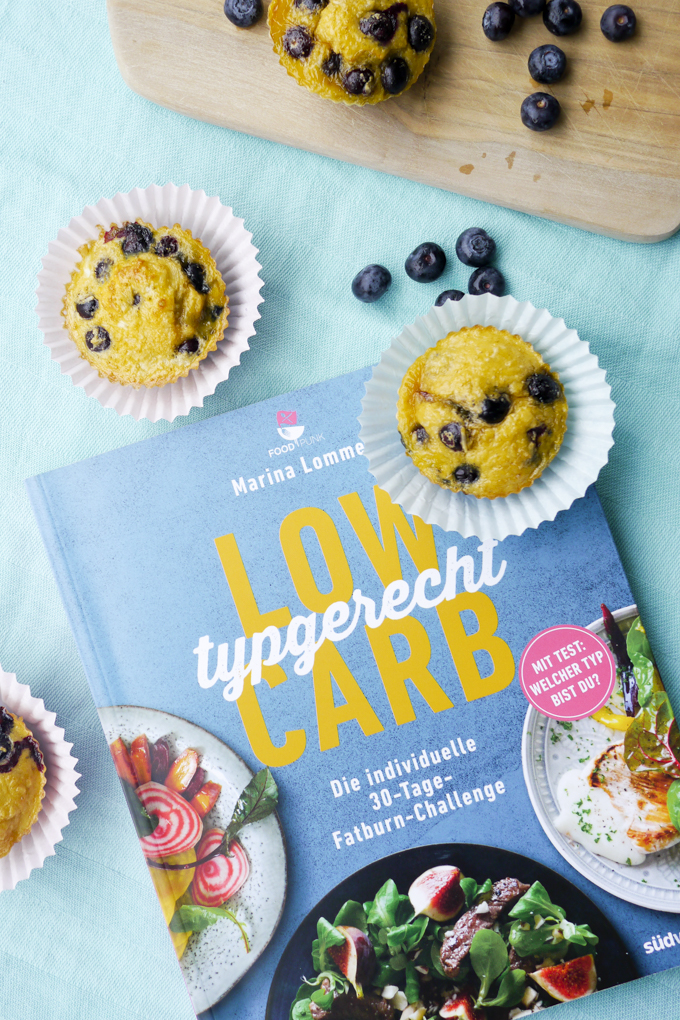 Phase 1 - Boot Your Brain
In Phase 1, the Intensive fat burning allows you to eat 30g of carbohydrates throughout the day. Due to the very low amount of carbohydrates, the brain is supplied with energy by ketone bodies. This makes switching to a sugar-free diet much easier.
Phase 2 - Burn the Fat
In Phase 2, the classic low carb diet, you get a daily 50g of carbs available. The prescriptions in this phase keep insulin levels very low and provide continued satiety and good fat burning.
Phase 3 - Eat Clean
Double the amount of carbohydrates, 100 g, eats daily in the third phase.In addition, the reader will find many helpful information about healthy nutrition and the effect of individual foods on the body. The recipes make you want to re-cook and are mostly really easy.
Display
Custom Low Carb: The Custom 30-Day Fat Burn Challenge - With Test : What type are you? *
Marina Lommel
Publisher: Südwest Verlag
Paperback: 160 pages
Buy at Amazon
My Conclusion
I like the book very much and I recommend it to everyone who are looking for an entry into a permanent diet change with low carb and want to lose weight even more effectively.
Since I'm fine with eating low carb on an occasional basis and are very happy with the Weight Watchers program, come on the challenge for me, however, out of the question.I've never baked delicious muffins so fast.
Ingredients
85

g

Blueberries

2

Eggs

5

g

Coconut flour

15

g

grated coconut

1/2

TL

Baking Soda

l>
optional 1/4 teaspoon ground vanilla (not in the original recipe)
Instructions
Preheat the oven to 180 degrees.

Wash the blueberries. Beat the eggs in a bowl and whisk.

In a second bowl, the coconut flour, the grated coconut and mix the baking powder. Optionally add the ground vanilla. Now stir the dry ingredients under the eggs. Finally, fold in the blueberries.

Place the dough on 4 Distribute muffin cups (I use silicone molds that you do not need to grease) and bake in a preheated oven for 12 minutes.
Dr. Goerg Premium Organic Grated Coconut - 300g * Dr. med. Goerg - Misc.
data-aawp-product-id = "B0170O8KUU" data-aawp-product-title = "Belmalia silicone muffin tray for 12 non-stick cupcakes cupcakes brownies cakes Pudding Muffin Mold Black "> Belmalia Muffin tray made of silicone for 12 muffins, non - stick coated, cupcakes, brownies, cakes, pudding, muffin mold Black *
Lurch FlexiForm Muffin Box Set of 12, Silicone, Pink 7.5 x 7.5 x 7 cm *
offer
> Rapunzel Bourbon Vanilla, ground, Pack of 1 (1 x 15g glass) - BIO * Rapunzel - Misc.
low Carb their type: the individual 30-day fatburn challenge - with test: What type are you? *> Marina Lommel - Publisher: Südwest Verlag - Paperback: 160 pages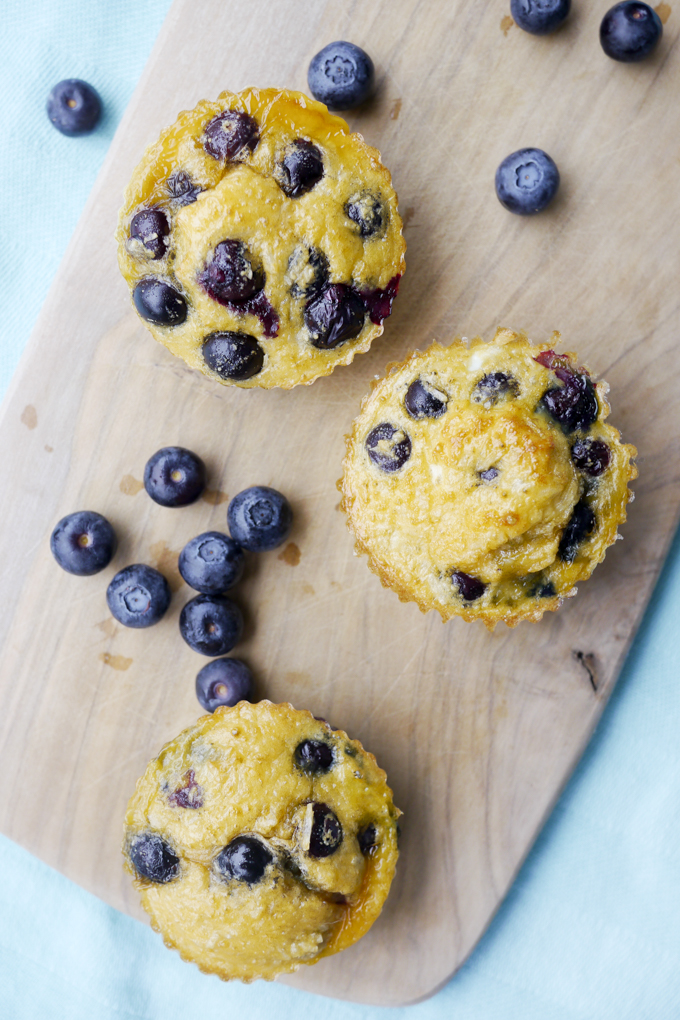 * THIS CONTRIBUTION CONTAINS AFFILIATE LINKS. LEARN MORE: PRIVACY POLICY