Pesto chicken with 3 ingredients
5 SP
I'm sometimes really amazed what you can cook with just a few ingredients. Even the fast flatbreads, for which you only need 3 ingredients, are a real perseverance in our home. And even recipes like this pesto chicken are just perfect if the refrigerator is again gaping after the weekend. Who does not know it?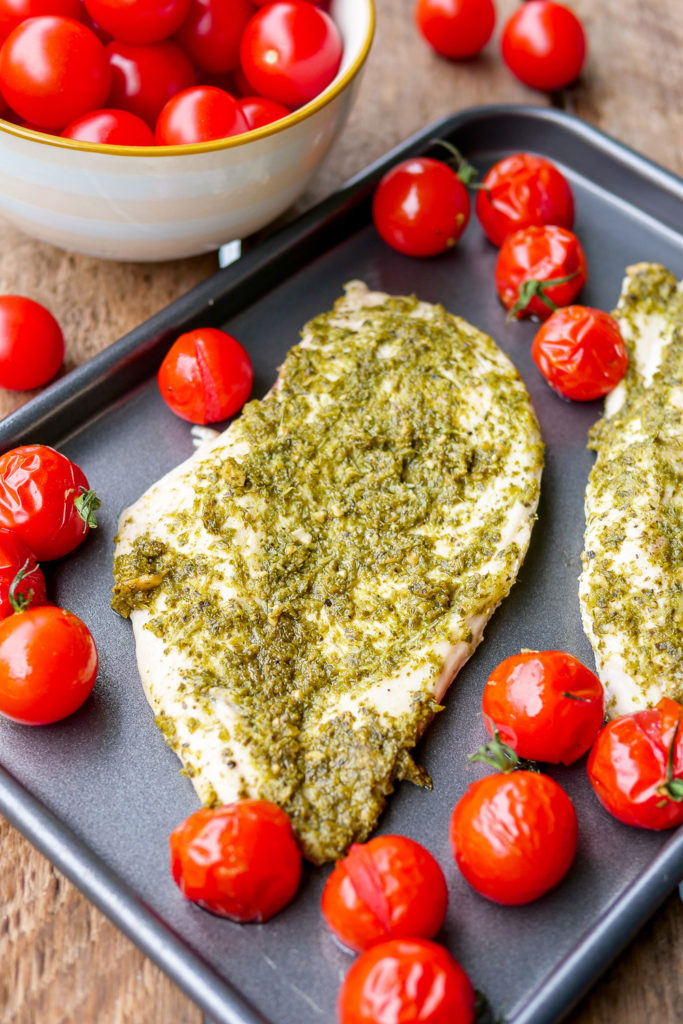 3 Ingredients Pesto Chicken
For the fast-paced Low Carb Recipe Recipe You only need thin chicken schnitzel, cherry tomatoes and green pesto. Then nothing! Does not that sound fantastic?
The only thing you have to do for the lightning fast meal: spread chicken breast with pesto, wash the cherry tomatoes and bake everything in the oven.
Faster and faster It does not get any easier - 3 ingredients and only 5 minutes preparation time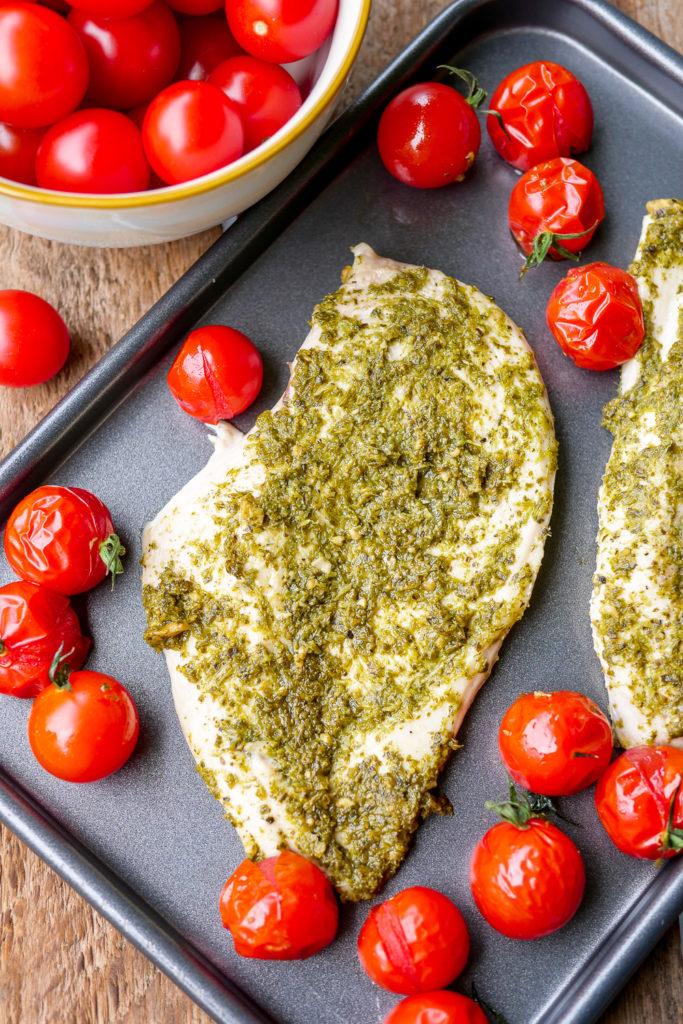 Low Carb Recipe Recipe
Surely you know it too. You come home from work and would love to crawl right on the couch. If you want to spend a long time in the kitchen, no one really has to do a long day at work, right? And even with small children, it often has to go very fast. Recipes like these are just perfect!
Incredibly delicious and wonderfully tender. The simple chicken recipe tastes great for the whole family and is great for a quick low carb dinner.
Yeah, home-made food always tastes the best, but I also go back to bought pesto very often.A delicious after-work recipe for the whole family
Servings
-recipe-servings-12273 "> 2
People
Ingredients
200

g

cherry tomatoes

400

g

Chicken Minute Schnitzel

4

EL

green pesto
Instructions
Preheat the oven to 180 degrees.
Wash the cherry tomatoes. Brush the chicken with pesto on all sides. Place the tomatoes and chicken on a sheet of baking paper and bake in the preheated oven for 15 minutes.
Good to know
5 WW SmartPoints per person
This will fit noodles, potatoes or a mixed salad.